The growth of visual marketing is undeniable. Consider this: The Pew Research Center recently found that nearly half of Internet-using young Americans ages 18-29 use Instagram, while Pinterest boasts increases in usership across a range of demographics.
For the real estate industry – commercial and residential brokers, architects, home stagers, interior designers and the like – the growth and increased popularity of visual marketing represents a significant opportunity to increase awareness, expand reach and deepen audience engagement. Here are three visual marketing opportunities to set your real estate-related firm apart from the competition with compelling visuals:
Instagram
Home décor retailers such as Pottery Barn and HomeGoods have harnessed Instagram to help online audiences visualize their products in stylish and inviting spaces. Be it new accent pillows, unique home furnishings or carefully-chosen accent pieces, prospective buyers can easily envision themselves living in these carefully-crafted spaces.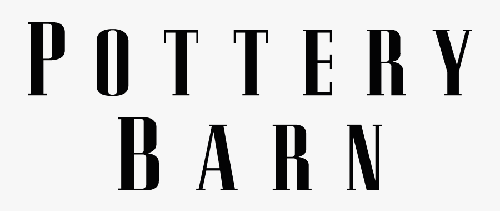 Much like the aforementioned home décor retailers, interior decorators and home stagers can leverage Instagram to showcase their talents to new and existing clients. As with any social media marketing channel, do your homework to be sure your target audiences are actively using the platform before allocating resources to populating and sustaining this channel.
Pinterest
Having the ability to pin everything from pendant lamps to patio pavers allow homeowners to build their dream room from the area rugs, up. For home design retailers and interior designers alike, this is an outstanding opportunity to bolster engagement and drive sales. If Pinterest holds potential for helping achieve your marketing and sales goals, be sure your website and any coordinating e-commerce components are primed to deliver a positive user experience from pin to purchase.

Video – YouTube, Vimeo & Vine
For brokers and architects, video is a prime tool for showcasing listings and renderings. As we mentioned early on, Forrester Research places the value of 1 minute of video at 1.8 million words. From process to product, video is a great way to showcase unique amenities, breathtaking views and to bring renderings to life.
If video is a marketing channel you wish to leverage for your residential or commercial endeavors, keep these best practices top-of-mind. Focus on a central theme, story or property. Ensure any associated music and/or voiceovers enhance rather than detract from the end product. Further, ensure you have a comprehensive set of distribution channels – website, email marketing, social media marketing – in place to get your video to the right audiences.
In an increasingly visual world, it's imperative to craft eye-popping visual marketing assets that are on brand, sell effectively without words and clearly set your products and services apart from the competition. Whether you are dipping your toe into the visual world of marketing or looking to enhance the visual components of an already robust online marketing program, keep your audiences and end goals top-of-mind.