Nonprofit Times' 2014 Influencer of the Year, executive director of the 92nd Street Y and founder of #GivingTuesday, Henry Timms came to Hartford this morning to reinforce the importance of arts programming and share top lessons learned from #GivingTuesday, a national day of philanthropy which follows Black Friday and Cyber Monday.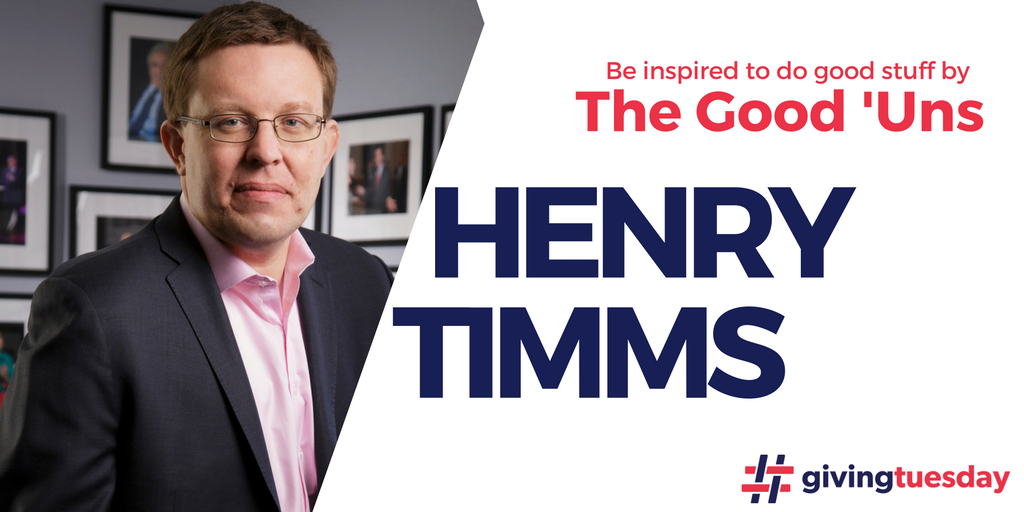 More than 27,000 nonprofits participated in #GivingTuesday on December 2, 2014. And, as Timms noted in his remarks, #GivingTuesday was built on the premise that if you have two days that are good for the economy, you should have a day that is good for the soul. It was also established as a way to think differently about some trends in the nonprofit world.
Since its inception, #GivingTuesday has grown significantly and, to quote Timms, we have seen "people renegotiating the way they engage with their communities."
Here are four key lessons Timms shared from #GivingTuesday:
Master and embrace new technology. Timms noted that 17 percent of all #GivingTuesday donations in 2014 were made via mobile. He went on to challenge organizations to ask themselves, "Is our organization changing as much as the world is?"
Think of donors as owners. Timms cited the University of Michigan's adaptation on #GivingTuesday, "#GivingBlueday," which mobilized the University's entire community to fundraise on behalf of the institution. By "thinking very differently about ownership" the University was able to raise $3.4 million, far surpassing its $1 million goal.
Work together. In 2014, the campaign "BMoreGivesMore" showed the power of one city working together to help raise money for worthy causes throughout the community. Through collaboration, more than $6 million was raised. Timms noted the importance of telling 'shared stories' in helping to drive the success of this campaign.
Write letters, not just checks. While #GivingTuesday has proven a valuable fundraising opportunity for many nonprofits, it's about more than just donations. Phoenix House, which provides treatment to those struggling with drug and alcohol addiction, asked its stakeholders to write letters to the folks participating in its programs. They chose to distribute all of the letters they collected on #GivingTuesday.
Whether your nonprofit has or has not begun strategically planning its 2015 #GivingTuesday campaigns, now is the time to identify how you will "think very differently" about ownership, engagement, fundraising and philanthropy when the next Tuesday after Thanksgiving rolls around.